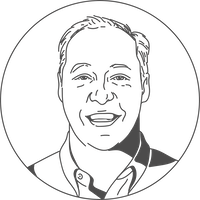 Doug Christie is the author of our monthly series Agricultural Commodities Focus. As a former executive leader at Cargill and an agribusiness professional, he has been managing agribusiness and trading commodities for over 30 years, and regularly counsels institutional asset managers and corporations on every aspect of agribusiness, including price trends, trade flow, supply-chain issues and more. At Cargill, he was President of Cargill Cotton, a global trading and shipping business, VP for North American Oilseeds, which encompasses the sunflower, canola and biodiesel businesses, and regional leader for US soybean processing. He also worked extensively on an international basis spanning trading and management roles.
Throughout his career, he has served the industry in a variety of capacities including board positions with American Cotton Shippers and the National Cotton Council, and in committee work with ICE (International Commodity Exchange). His expertise has been called on to provide testimony to the US House Agriculture Committee as an industry expert on behalf of the Commodity Markets Council, in trade arbitrations proceedings and as a presenter at numerous industry forums.
Currently active as a trader and consultant, he deploys a fundamental and analytics-driven approach to markets and industry issues.